Weddings
If you are looking for the intimate sounds of flamenco guitar and smooth romantic vocals, look no further. We would be honored to bring together a special selection of music designed specifically for your wedding, anniversary or special event. Our repertoire includes of a wide range of love songs in both English and Spanish that are ideal for your ceremony and cocktail hour. And we are happy to learn and perform new songs to complete your musical vision.
Our repertoire was developed over a decade of performing as a couple throughout the world. Together we lived in Spain to study Spanish flamenco, and have since brought our music throughout the U.S., Europe and parts of Latin America. We are experienced professional artists that have shared our music at a variety of settings including weddings, anniversaries, and spiritual events. Allow us to create  unique and memorable experience for your special day.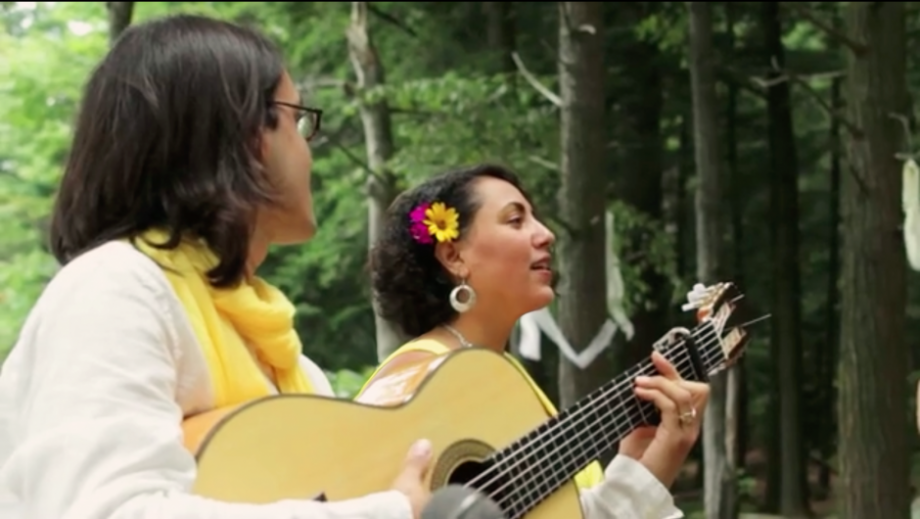 Testimonials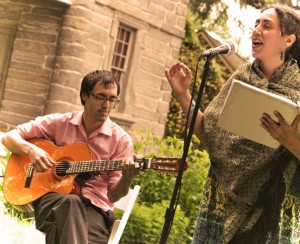 "Taina and Gaetano's performances, both during our ceremony and reception, invoked a perfect combination of reverence, passion & celebration to our special day. We will never forget Taina's voice echoing throughout the gardens singing Gracias a la Vida moving many to tears after we shared our vows, or the exuberance of Gaetano's guitar as we all danced to the Tarantella at the end of the ceremony, nor the goosebumps their rendition of Wild is the Wind inspired in us as we danced together as husband and wife. The love they share for their art and with each other magnifies as they create music together-this is such a gift to any wedding celebration! The couple's experience of their wedding will be enhanced by the deep true love reflected in their music."
-Martin Wiley & Christy Santoro
"Taina and Gaetano's performance at our 10-year wedding anniversary made us feel as if our LOVE were the most important thing in the world, powerful enough to heal injustice and strong enough to endure through lifetimes. It would be enough if they were just incredibly talented musicians, but the presence of spirit and bigness of heart that they bring to the work transforms the mundane into magical. "
-Leah Penniman and Jonah Vitalewolff
Book Us For Your Wedding Or Special Event!
Contact us at info@asilivaccaro.com to learn more about our services, pricing and availability.