Biography
Puerto Rican vocalist Taína Asili and Sicilian guitarist Gaetano Vaccaro come together as a captivating duo intertwining potent vocals and classical guitar, performing unique and unforgettable renditions of Latin American folk and Spanish flamenco. They have studied music under some of the world's finest flamenco musicians, and have toured nationally in various musical projects. They enjoy performing their unique repertoire of love songs for weddings, anniversaries, and special events. Together they have traveled the world together from California to Mexico, and from Puerto Rico to Spain enchanting audiences with their música latina.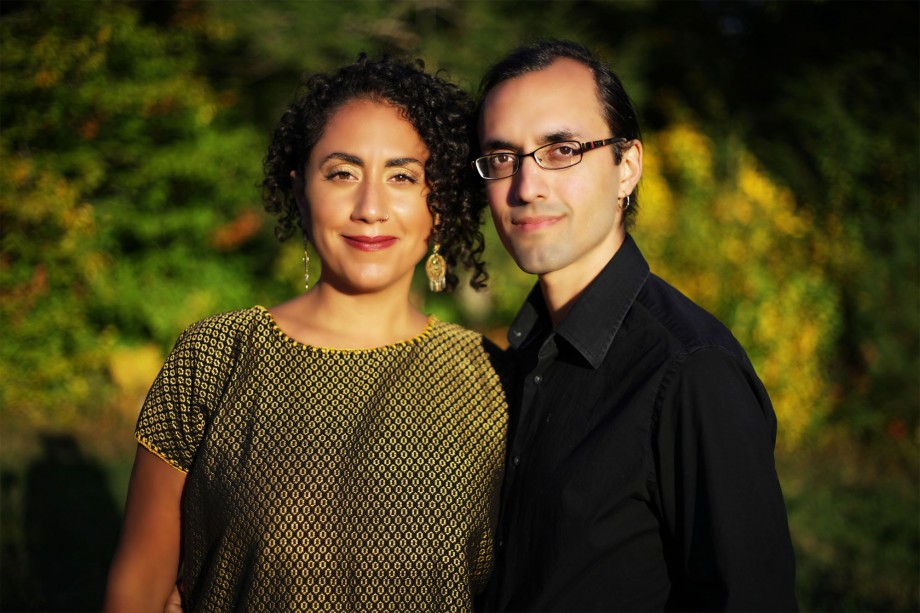 Taína Asili is a powerful puertorriqueña vocalist from Philadelphia, Pennsylvania and Albany, New York. She has performed at venues, festivals, and conferences across the country, and has shared the stage with renowned artists such as Paula Cole, Pamela Means, Sonia Sanchez, and Tyrone Hill of The Sun Ra Arkestra. Her musical history is eclectic: first trained as a classical vocalist by a Peruvian opera singer, Taína has since sung in numerous musical projects of varying genres varying from rock to Latin American folk, including her current full band, Taína Asili y La Banda Rebelde. In 2009, she began studying and performing flamenco, and has studied under a variety of contemporary flamenco vocalists, including Alicia Gil, Esperanza Fernández and Alfonso Cid.
Gaetano Vaccaro is first generation Sicilian, raised in Albany, New York. Influenced by the Sicilian guitar playing of his father and grandfather, Gaetano began studying various musical instruments in his early childhood. One might now be challenged to find an instrument he cannot play, as he is well versed in guitar, bass, drums, saxophone, clarinet, flute, keyboards, and cello. He is skilled in numerous genres from rock to jazz to flamenco. He has studied under well-known jazz guitarists John Hilton and Pat Martino, and flamenco guitarists Francisco "El Pulga" Morales and Miguel Angel Cortez. In addition to his duet work Taína Asili and his work with La Banda Rebelde, Gaetano performed across the country numerous times and put out two albums with hip hop/rock band Broadcast Live.
Gaetano and Taína fell in love in 2006, and there began their journey of intertwining music and family. It is this union that allows their music its passion and connection. They have studied at Flamenco Latino in New York City, and Taller Flamenco and El Centro de Arte y Flamenco in Seville, Spain.